Water Damage San Antonio – A Company With Experience
About Flood Pro Restoration

At San Antonio Water Damage Restoration Company, we understand that disasters can be untimely and catastrophic. That is the exact reason for us being available 24/7. Whenever disaster strikes, we are a call away. Our belief of providing san antonio best water damage restoration services at affordable price is what keeps us going. Whether the calamity strikes at your residence or commercial plot, our trained staff is capable of handling situations of any scale.
Our 32+ years of experience speaks of the quality of services that we provide. No matter whether it's fire damage, water damage or mold removal— you can rest assured that your job will be done right. We know that longer the water remains standing, higher the loss chances. That is why we guarantee 60 minutes or less response time. It is our quick service that has made us #1 san antonio water damage restoration company.
Flood Pro Restoration Restoration | Our Story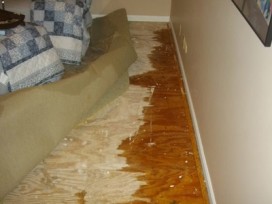 After gaining first­hand knowledge at carpet cleaning industry for more than a decade, Our owner Mark Tarbox was completely trained to handle fire damage, mold removal and water damage conditions. Putting his knowledge and training to optimal use, Mark decided to open San Antonio's first customer­oriented water damage restoration company. Our compan
y started off with the aim of providing a great service at an affordable price and here we are today.
With more than 32 years of experience, we maintain the highest quality standards. Whether its latest machinery or trained staff, we have got it all so that you can rest assured that your property is in safe hands. Our commitment to stay as the best water damage restoration company in San Antonio is what keeps us going.
From the Owner:
'Hi, I am Mark and I am proud to introduce you to San Antonio best water damage restoration company. Our company not only offers variety of damage restoration service, but also believes in providing excellent customer service and our 14 day satisfaction guarantee backs up our work.'